Henry H. Markrum and Surrelda Jane Yeary Markrum moved to Dallas County from Virginia in 1871. They settled in the "Motley" community which was located between Mesquite and Scyerie, Mesquite being then merely a train depot.
Henry was born December 25, 1843 in Rose Hill, Lee County, Virginia. In 1863 he enlisted in the Confederate Forces and was assigned to Co. I of the 25th Virginia Cavalry Regiment. He was involved in the following battles: Cumberland Gap,Tennessee and Virginia; Bull's Gap and Blaine's Crossroads, Tennessee; Fisher's Hill and Bunker's Hill, Virginia; Harper's Ferry, Maryland; and in the Shenandoah Valley, Virginia.
Henry received wounds in his wrist and thigh from which he carried scars the rest of his life. In 1865 he was ordered to Cumberland Gap to surrender to Union forces. Upon doing this he said he threw his rifle into the river, as did other Confederate comrades, so that the "Yankees" would not get their weapons. However, he did keep his saber which today is on display at the Mesquite Masonic Lodge.
In 1866 Henry married Surrelda Jane Yeary of Lee County, Virginia. She was born February 7, 1849. It is recorded that at the age of 12 she carried food and necessities to Confederate troops quartered near her home in Lee County.
After moving to what is now the Mesquite area Henry and Surrelda had nine children. Both were active in the pioneer days of Mesquite. Surrelda was an early member of the First Methodist Church in Mesquite and seldom missed services, often walking the three miles when roads were otherwise impassible by horse or vehicle.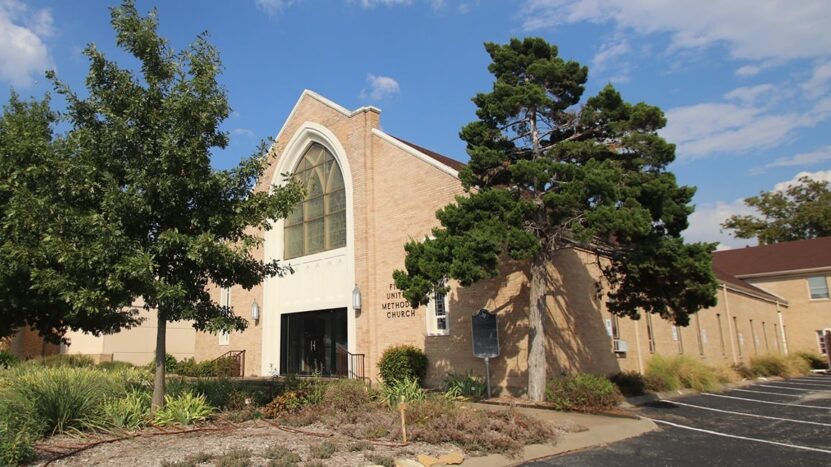 She also was one of the leading women to form The Woman's Missionary Society in 1882 along with Mmes. Abbie Frost, Ylattie Grace, Anna Vanston and J. C. Simmons. She was a kind and considerate woman who often rode horseback alone many miles to the mill to have corn ground into meal for the three families living near her home.
Henry farmed their homesite and was very active in the Masons. He was one of the men who signed the original petition to organize the Scyene Masonic lodge No. 928. He later moved his membership to Mesquite. In 1932 he became a "Mason for Life". He also served as Marshal and night watchman for the city of Mesquite.
Henry H. Markrum and fellow Confederate comrade Jenkins T. Dobbins were two last survivors of the Confederacy in the Dallas area. Between them they made a secret pact that the survivor would fire a last salute over the grave of the one who died first. In 1933 J. T. Dobbins died, and to the startled surprise of the mourners, Henry Markrum brought his rifle to the graveside and fired his "last salute".
As you uncover the fascinating story of Henry and Surrelda Jane Yeary Markrum, you might also want to explore our article about the evolution and achievements of St. Paul's Hospital, which showcases the excellence of healthcare in the area.
No one was there to represent the "Men in Gray" when Henry went to his glory January 4, 1937. At the time of his death, he had been the oldest resident of Dallas County. On May 29, 1937, Surrelda Jane went to her glory and to meet again with her husband of 70 years. At the time of their deaths they left 94 living descendants. They were laid to rest in Mesquite Cemetery under a homemade grave marker simply inscribed "Markum".
On October 13, 1985, in the determination of Mr. and Mrs. J. C. Cox and the help of the United Daughters of the Confederacy, Waco Chapter #2381, a new bronze marker was procured from the Veterans Administration recognizing and listing Henry's Confederate Regiment with dates of birth and death.
Mr. and Mrs. Cox also provided a new bronze marker and granite base for Surrelda Markrum. The new markers were dedicated in the presence of descendants, Mesquite Masonic Lodge #928, A. F. & A. M., and representatives of the United Daughters of the Confederacy and Sons of Confederate Veterans – Texas Division.
Photo: Henry & Surrelda Markum with daughter & son-in-law. By great granddaughter, Sarah Jane Wagler for Proud Heritage, Volume I by Dallas County Pioneer Association.